Presentation Instructions
Information for Speakers
Time allocation

Special Keynote Talk: 50 min. Presentation + 10 min. Discussion (total 60 min.)
Keynote Talk: 35 min. Presentation + 5 min. Discussion (total 40 min.)
Oral Presentation: 12 min. Presentation + 3 min. Discussion (total 15 min.)

Audio-Visual Equipment

The Noh Theater will have Mac and Windows computers and an LCD projector.
Presenters must arrive 30 minutes prior to the start of their session. All speakers should bring presentation files saved on an USB Flash Memory Drive. Please name your presentation file "Program#_Last Name" (for example, "99_Brenner").  Your program# can be found here. Presentations will be copied to the computer provided prior to your session.
Our computers are loaded with the following applications.

Mac: PowerPoint 2011, Keynote 'o9 (ver. 5.x) and Keynote 6.x.
Windows 7: PowerPoint 2010

In the case you need to use your own computers (for example, when your presentation file is incompatible with  the applications installed in our computers), please ensure that your computer is equipped with the proper monitor connector (mini D-sub 15 pin) or bring an appropriate converter with you. Please turn off screen saver and energy saving features of your PC monitor ahead of time, and bring your own AC adapter.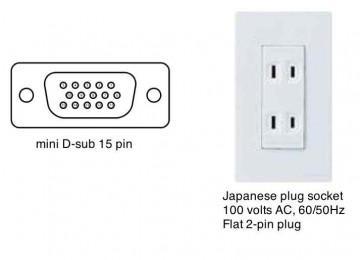 Poster Sessions
Poster board size: 180 cm (70.9 inch) High x 120 cm (47.2 inch) Wide.
Pushpins will be provided for your use.
All posters may be mounted beginning at 14:00 on Wednesday, July 16, and must be removed by 17:00 on Friday, July 18.
Authors are expected to present at their posters for one time slot, according to the following schedule:

Poster Session I (ODD-numbered posters):
     Wednesday, July 16     19:00-21:00
Poster Session II (EVEN-numbered posters):
     Thursday, July 17     19:00-21:00